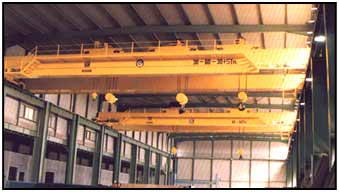 Two bridge girders consisting of welded, or machine bolted structures. The girder towards the long travel machinery is known as drive side girder and the second girder as idle side girder.
RANGE -
Capacity : 0.5 Tons Onwards
Span : 5 mtr. to 40 Mtr.
Lift : 0.5 Mtr to 12 Mtr.